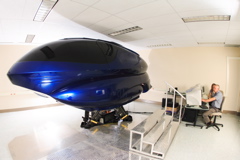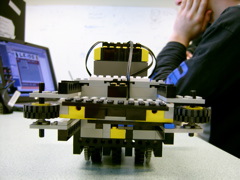 The Department of Computing and Software offers undergraduate programs in Software Engineering, including one of the first accredited undergraduate software engineering programmes in Canada, the Mechatronics Engineering program, and Computer Science.
At the graduate level, the Department offers Master of Applied Science, Master of Engineering and Ph.D. programmes in Software Engineering, and Master of Science and Ph.D. programmes in Computer Science.
As you can see from the pictures, we have many interesting projects and facilities, including a full motion simulator, and robots.
Research initiatives in the department include the Advanced Optimization Laboratory, the Algorithms Research Group, the Applied Computer Systems Group and the Software Quality Research Laboratory. The Department is also spearheading the new School of Computational Engineering and Science. The Department has a complement of 28 faculty members, including three Canada Research Chairs.