Computing and Software Undergraduate Studies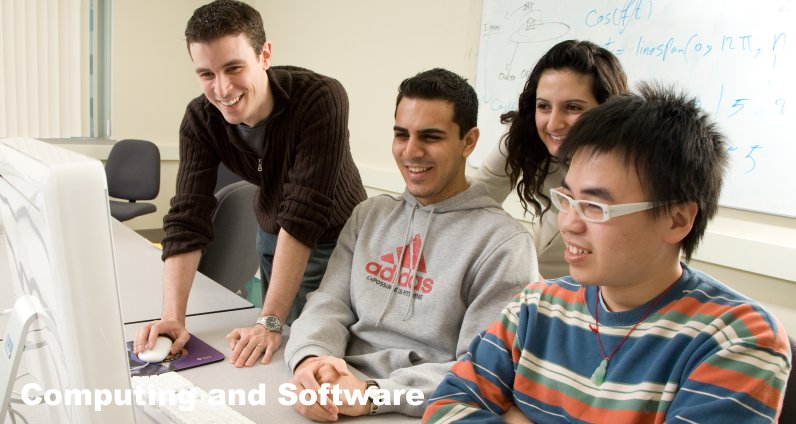 The Department of Computing and Software offers a large variety of undergraduate programs:
Software Engineering (Management or Society Option)
Software Engineering (Embedded Systems)
Mechatronics Engineering (Management or Society Option)
Computer Science
Whether you are interested in software, programming, computing, interactive entertainment, robotics or embedded systems, McMaster will provide you with the skills you need to succeed. McMaster University has several Software Engineering programmes, a Mechatronics program, and a Computer Science program that will help prepare you for your future.
McMaster's programmes stress fundamentals, ensuring that your skills will not be outdated before you graduate, when you enter the workforce, or 30 years from now.
Students in our computer science and software engineering programmes have the opportunity to apply for Co-op Programmes, thus gaining valuable work experience.
McMaster University is ranked Canada's #1 research University. The campus is approximately 300 acres and is self-contained in the west side of Hamilton, Ontario. The Department of Computing and Software is located in the Information Technology Building, which is home to more than one hundred computers available for student use.
We encourage you to explore your options using the links located on the left.